Labor In The News: DCNA's Sandra Falwell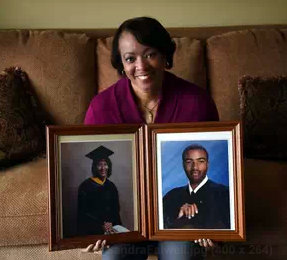 DCNA's Sandra Falwell is featured in last Sunday's Washington Post Magazine story on How to raise successful children (must be a Washington Post subscriber to view the story online).  Falwell's advice is to "Teach them to value what they have," and she describes how she got her son to embrace school by telling him about how she integrated South Shore High School in Chicago.  Source: Union City - Metropolitan Washington Council News, AFL-CIO. 
* * * * * * * * * * * * * *
Welcome
The District of Columbia Nurses Association (DCNA) is the professional organization for registered nurses who live and/or work in the District. DCNA is affiliated with National Nurses United, American Federation of Labor - Congress of Industrial Organizations (AFL-CIO) and the Washington Metropolitan Council.

DCNA negotiates contracts that make sure nurses' pay is competitive and commensurate with experience, years of service, responsibility, autonomy, and education. DCNA contracts provide guaranteed benefits, equitable policies, fair representation, job security, and practical solutions to everyday workplace problems affecting the professional lives of nurses.

DCNA encourages its members to get involved in leadership roles at the local and national level. Within the DCNA framework, nurses gain experience as volunteer lobbyists, media spokespersons, union advocates, and community activists.


Click here to view the November
 2014 DCNA Newsletter.
For previous editions of the Newsletter, click here.
DCNA is located at:
5100 Wisconsin Avenue, NW
Suite 306
Washington DC 20016
Telephone: 202.244.2705
Fax: 202.362.8285
email: info@dcna.org