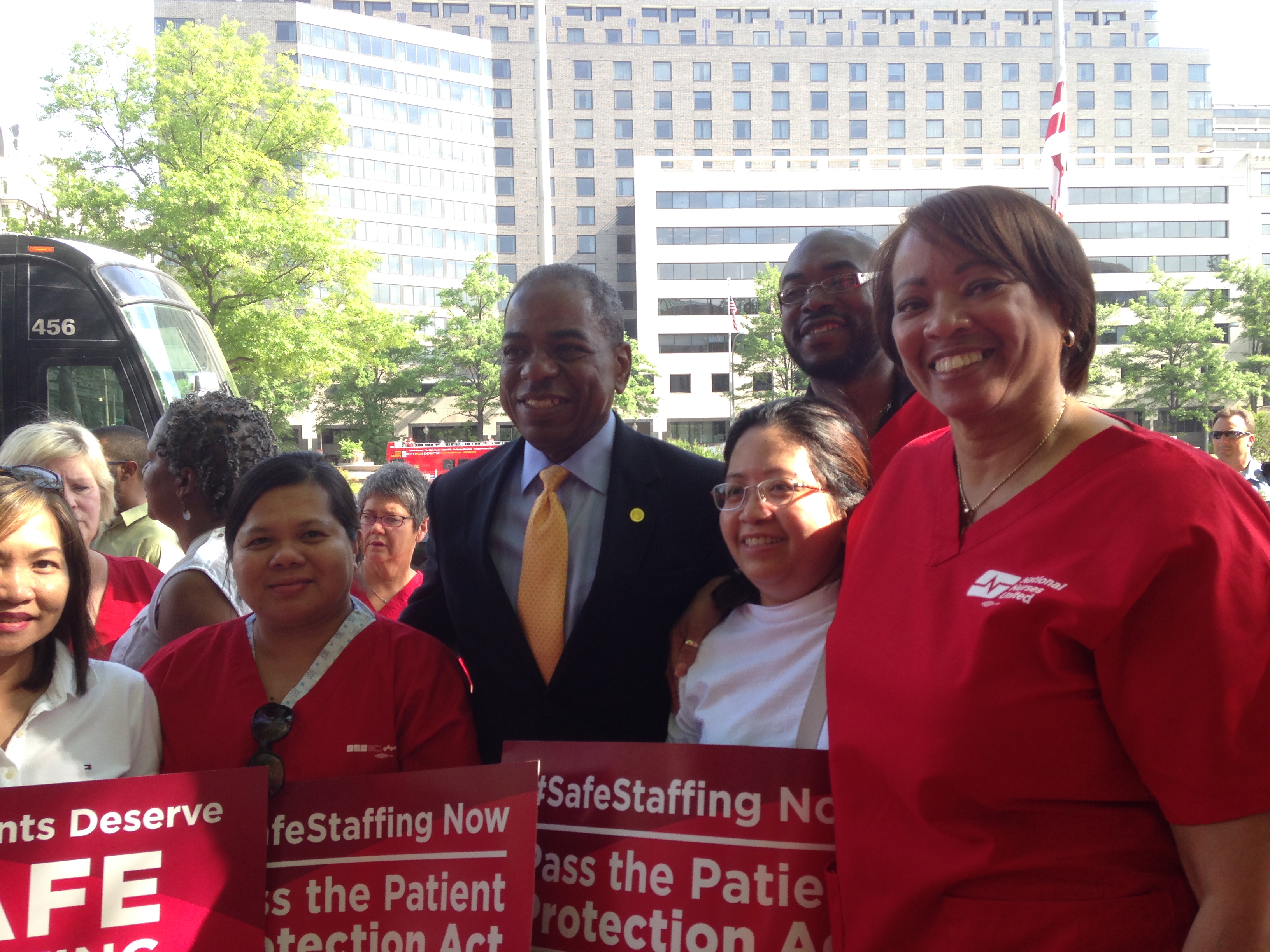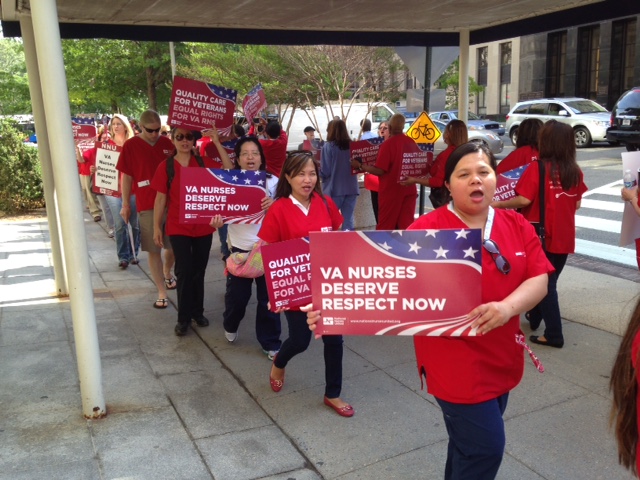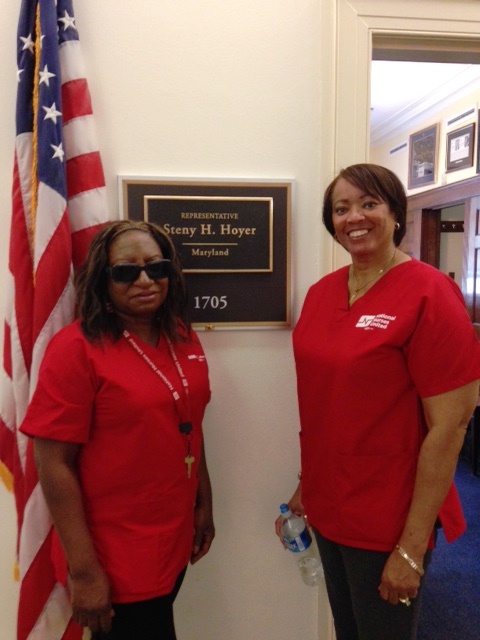 DCNA RNs joined NNU RNs on Tuesday, May 12, 2015 (International Nurses Day) to demonstrate and rally for the DC Patient Protection Act in front of the John A. Wilson Building.  RNs made a stop at the Veterans Administration (VA) National Headquarters and demanded that the VA stop bullying nurses at the VA hospitals around the country and urge them to support the VA Employee Fairness Act, recently introduced in Congress, which would restore full collective bargaining rights to VA RN's and other clinicians.

DCNA Member and Staff testified before the DC City Council regarding United Medical Center.  To view the testimony of Betty Holmon and Wala Blegay click on their name.


Welcome
The District of Columbia Nurses Association (DCNA) is the professional organization for registered nurses who live and/or work in the District. DCNA is affiliated with National Nurses United, American Federation of Labor - Congress of Industrial Organizations (AFL-CIO) and the Washington Metropolitan Council.

DCNA negotiates contracts that make sure nurses' pay is competitive and commensurate with experience, years of service, responsibility, autonomy, and education. DCNA contracts provide guaranteed benefits, equitable policies, fair representation, job security, and practical solutions to everyday workplace problems affecting the professional lives of nurses.

DCNA encourages its members to get involved in leadership roles at the local and national level. Within the DCNA framework, nurses gain experience as volunteer lobbyists, media spokespersons, union advocates, and community activists.


Click here to view the April 2015 DCNA Newsletter.
F
or previous editions of the Newsletter, click here.
DCNA is located at:
5100 Wisconsin Avenue, NW
Suite 306
Washington DC 20016
Telephone: 202.244.2705
Fax: 202.362.8285
email: info@dcna.org