Black Lives Matter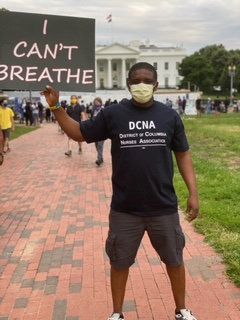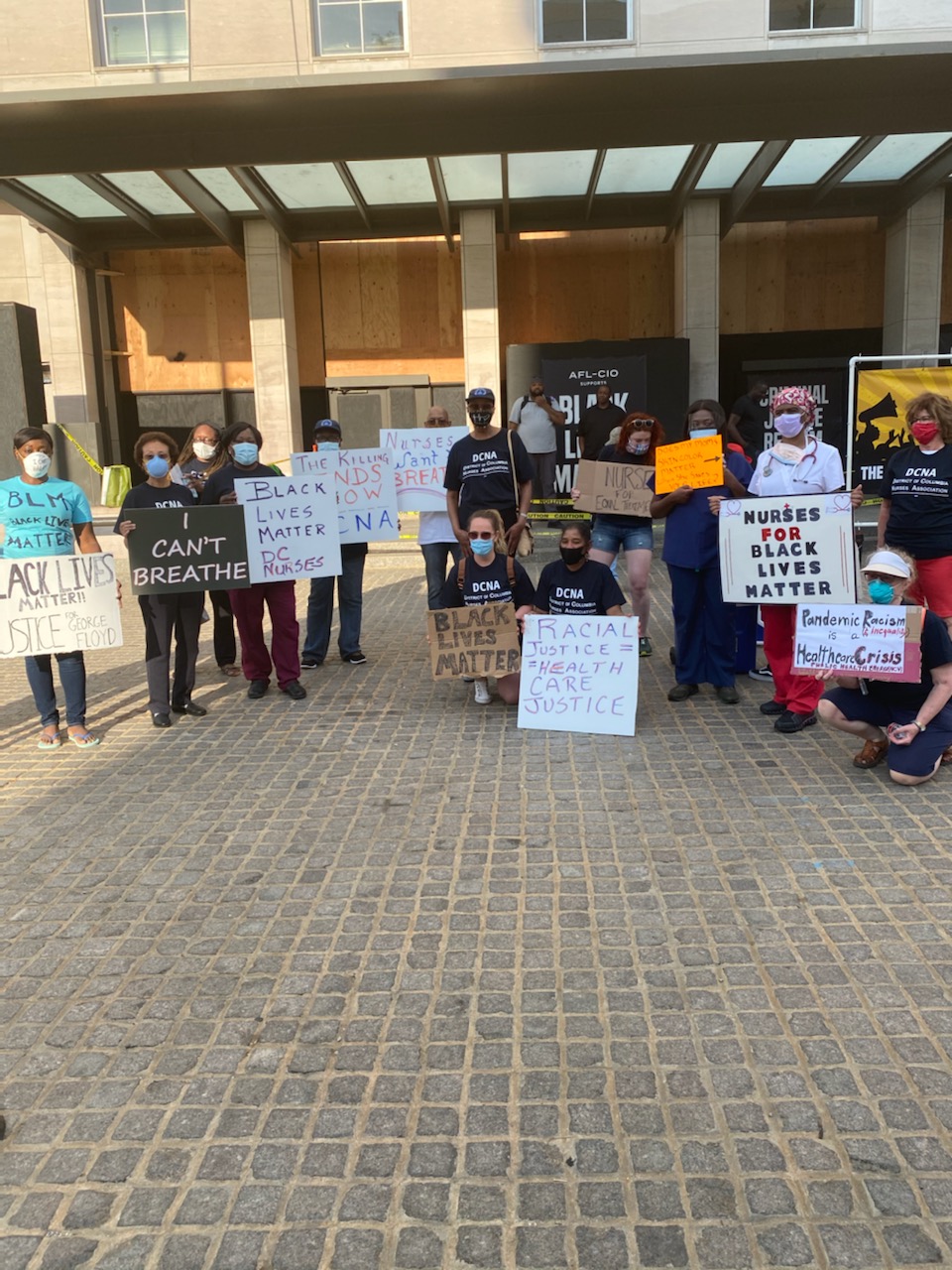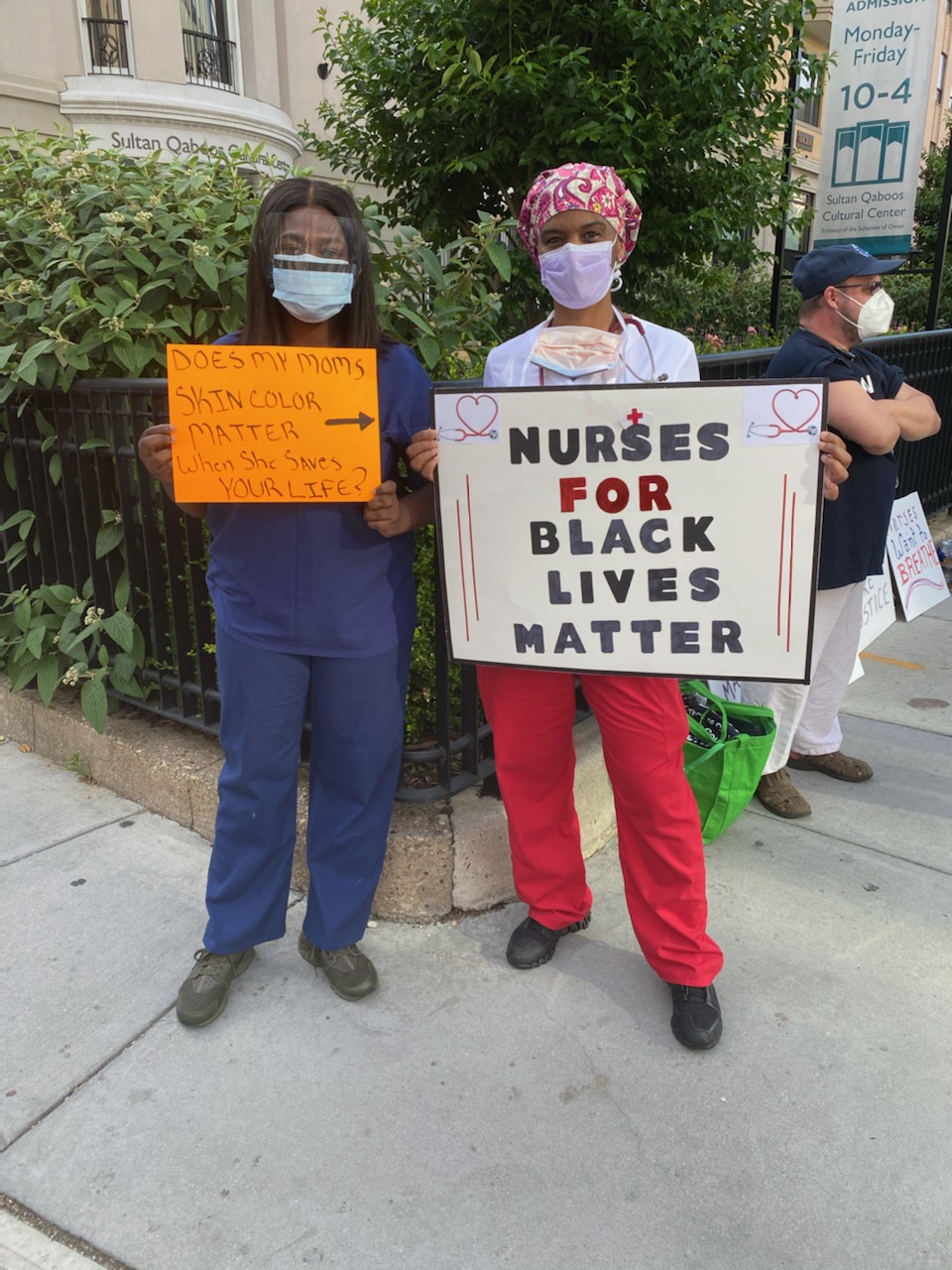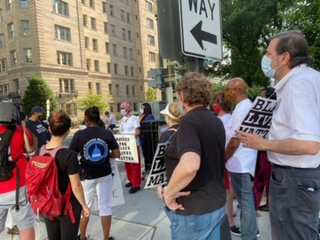 Nurses March to Black Lives Matter Plaza Demanding End to Racism, Health Care Inequity - Channel 9
https://www.wusa9.com/video/news/local/protests/george-floyd-police-brutality-protests-dc-black-lives-matter/65-940ffc8e-8c65-43c8-862f-71a5443ca2ce


Nurses March to Black Lives Matter - Facebook
https://www.facebook.com/WUSA9/videos/954494288306654/

Nurses March to Black Lives Matter - Youtube 
https://www.youtube.com/watch?v=eA0-qoRwhoA


COVID19
For more COVID19 information, click here.


Like Soldiers in War Zones, Nurses Fight for COVID-19 Hazard Pay -- USA Today  
https://www.usatoday.com/story/news/health/2020/07/10/like-soldiers-in-war-zones-nurses-fight-for-covid-19-hazard-pay/5358569002/

D.C. Nurses Demand Hazard Pay During Pandemic – WTOP News  
https://wtop.com/dc/2020/06/dc-nurses-demand-hazard-pay-during-pandemic/

DCNA Press Release:  DC Nurses Seek Hazardous Pay



Welcome
The District of Columbia Nurses Association (DCNA) is the professional organization for registered nurses who live and/or work in the District. DCNA is affiliated with National Nurses United, American Federation of Labor - Congress of Industrial Organizations (AFL-CIO) and the Washington Metropolitan Council.

DCNA negotiates contracts that make sure nurses' pay is competitive and commensurate with experience, years of service, responsibility, autonomy, and education. DCNA contracts provide guaranteed benefits, equitable policies, fair representation, job security, and practical solutions to everyday workplace problems affecting the professional lives of nurses.

DCNA encourages its members to get involved in leadership roles at the local and national level. Within the DCNA framework, nurses gain experience as volunteer lobbyists, media spokespersons, union advocates, and community activists.

For previous editions of the DCNA Newsletter, click here.
DCNA is located at:
5100 Wisconsin Avenue, NW
Suite 306
Washington DC 20016
Telephone: 202.244.2705
Fax: 202.362.8285
email: [email protected]